Located in the serene and scenic Lake Gardens, close to the Orchid Garden and the Tun Abdul Razak Memorial, the Bird Park is one of the largest covered bird park in the world, sprawling 8 acres of verdant valley terrain. Here, for the first time in Malaysia, bird lovers can have a field day watching more than 3000 birds perching and winging about freely-in a totally natural and beautifully landscaped enviroment.
It's around the area of Jalan Parlimen, if you can reach Jalan Parlimen there's good signage all the way to the bird park. The Butterfly Park is nearby too.
It's open daily from 9am until 6.30pm – it's not that cheap at around RM30 per person, but it's a great place to practice wild life photography.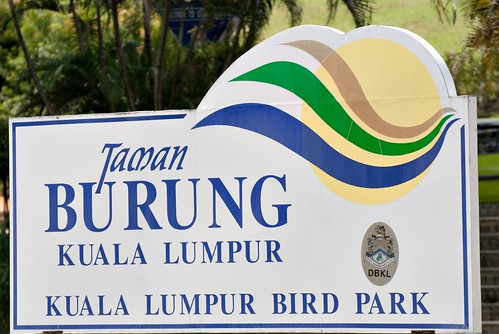 The first thing you'll see when you get there is monkeys, not birds.
You might remember this one and it's swinging nipples.
Cheeky Monkey looks like he's about to steal something.
It was my first time using a telephoto lens as I'd just bought it (The 70-300mm VR from Nikon) and sadly it was quite an overcast day, so I didn't have the best light.
Feel free to ID any of the birds because I have no idea what any of them are.
Full body Heron (I think?!)
Side Profile – Check out the creamy bokeh
The Red Eye bird
And then…..it rained and it rained and it rained.
After the Rain
Flamingo
Some birds drying out on a rooftop
Fishing
Red Dots
Pink Buds
Peacock
Yummy Papaya
There's various sections in the bird park where you there are a few activities like a Photo booth, bird feeding, some kind of history of birds and a few others bits of interest.
It's worth a visit, so do check it out.
Comments
comments